Asbestos Containing Materials were heavily utilised in a variety of industries & implementations.
The chemical and heat resistant properties of asbestos made it a key material for any industry where chemical reactions and heat were frequently utilised.
Asbestos was used anywhere from protective clothing, to cement, insulation, and gaskets to help prevent fires and control reactions.
Sites such as Aluminium Refineries, Breweries, Brickworks, Chemical Factories, Oil Refineries and their Tank Farms, Power Stations, Quarries and Concrete Plants, Steel Mills and even Wineries are all likely to contain asbestos containing materials both in situ as building materials and adjoining as contaminated soil.
In Aluminium Refineries, asbestos was commonly found in motors, heavy machinery and power turbines as insulation.
Breweries typically used asbestos insulation and cement materials, but asbestos also found a use as a filter for beer, wine and other alcohol. Filters contained up to 50% asbestos and a typical brewery used over 100 filters per day.
Chemical Factories used predominantly Chrysotile asbestos in Protective Clothing, Insulation and Structural Building Materials.
Oil Refineries also used asbestos for insulation and durability purposes, mostly as gaskets in machinery and pipes, due to its suitability to the high-heat environments of purifying crude oil.
Power Stations use heavy machinery such as boilers, pipes, blast furnaces, steam generators and turbines all designed to withstand very high temperatures. Asbestos provided insulation, heat resistance, fireproofing and durability to hot tops, hot blast stoves, rolling mills, steel molds, tanks and welding equipment.
With a move to replacing ageing and end-of-life coal-fired plants with renewable energy sources, shutting down these sites safely with minimal harm to the surrounding environment requires planned and efficient asbestos management prior to power plant decommissioning.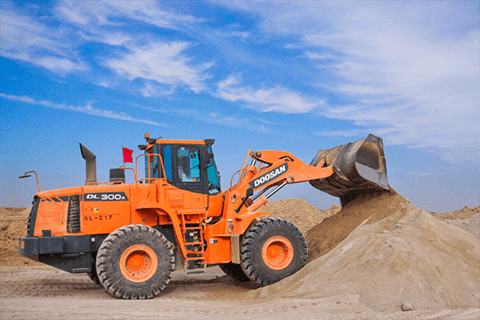 Management

and/or

Removal

of

Asbestos

prior

to

Decommissioning
Often, any information known about asbestos and hazardous materials contained within an industrial facility is scant, incomplete or simply missing. To identify the location of hazardous materials including asbestos, lead, PCBs and SMF a survey and register is required.
A Management Survey is the first stage to assist the workplace to control and manage asbestos. Used in conjunction with an Asbestos Management Plan an accurate register is important for the ongoing successful management of in-situ asbestos.
Building upon the Management Survey, an Intrusive or Destructive survey and register is required prior to any works involving refurbishment or demolition.
To complete a survey, careful consideration must be given to several important factors to making this step a success especially when the outcome may be used as a guide to remediation and/or demolition. As an asset owner you have control and should consider for example: who should carry out the survey, who will be made available to support the survey team, how many people will be involved in the survey team, how long will you allow for the survey to be completed, and how many samples are to be taken.
The updated register forms the first stage of the asbestos removal process and is used to create an asbestos removal management specification or technical scope of works.
The purpose of this document, which should always be tailored to individual site requirements, will be to ensure that each remediation contractor receives a clear and precise set of instructions covering what needs to be completed and by when. A typical specification would include guidance on which regulated practice is to be adopted and a location-specific detailed methodology. Guidance on the adjacent plant, cables and ducting should also be provided.
To complete the above, it is recommended you rely upon teams that include members who have experience but also qualifications such as the internationally recognised BOHS proficiency module P402 'Surveying and Sampling for Asbestos in Buildings'.
Asbestos issues around soil disturbance and excavation are common and sometimes confusing.
Long-term contamination issues have been uncovered when it has become apparent that buildings were previously demolished without removing the asbestos first – building waste was traditionally reused for area of hardstand or simply buried in an uncontrolled and unrecorded manner.
This potentially can be a risk to ground workers but predominantly will have an impact upon waste soil methodology, its destination, and the associated transportation and disposal costs.
Large scale facilities are an integral part of local communities. 
Prior to and during asbestos removal and demolition you need support for the project and strong working relationships established during sensitive closures.
Often a detailed Stakeholder Management Plan is required to help facilitate open and effective communication between all project stakeholders.
Environmental

Considerations
Whilst the asbestos and other hazardous materials are undergoing remediation within the site to applicable standards, it is often beneficial to consider the monitoring of other factors conducive to demonstrating good overall site management.
Such monitoring may include the monitoring of noise, dust and vibration both adjoining the site and in adjacent nearby communities.
OHMS can assist with:
auditing of construction materials;
inspection for 'in situ' asbestos and development of registers;
re-inspections of asbestos registers;
asbestos awareness training for stakeholders;
guidance on asbestos in soils remediation training for operational staff to improve knowledge of approved methods for removal in emergency maintenance situations;
asbestos fibre air monitoring and clearance inspections following remediation works;
online database for the management of asbestos registers and storage of related documentation; and
environmental monitoring.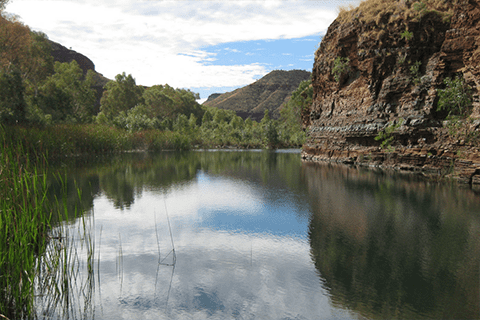 OHMS

Commitment

to

Safety.
We aim to participate in the wider safety, hygiene and environmental community at large, acting as a mentor for those wishing to enter these industries and will be zealous in our endeavour for continued improvement within ourselves and the greater health and environmental communities.
"*" indicates required fields