THE SERVICES WE OFFER
OHMS ENVIRONMENT
Our qualified and experienced team has many years of on the ground experience in environmental management and regulatory requirements, supporting all industries to best manage risks to human and ecological health.
Learn More
Providing focused & risk-based environmental solutions.
THE SERVICES WE OFFER
OHMS HYGIENE
Occupational hygiene is the anticipation, recognition, evaluation & control of hazards in the work place that may have an impact on health & well-being. OHMS Hygiene is focused on providing these solutions.
Learn More
Where science meets safety,
for all business types & sizes.
THE SERVICES WE OFFER
OHMS TRAINING
OHMS Training is a provider in specialist hygiene courses, formed to promote better standards of occupational hygiene training. People in different jobs need occupational hygiene knowledge and skills at different levels.
Learn More
Providing international accreditation to Australian industry.
THE SERVICES WE OFFER
OHMS HAZMAT
We pride ourselves in taking the time to understand our clients technical and commercial requirements to exceed industry best practice, offering a range of different services from asbestos surveying to sampling.
Learn More
Assistance in all facets of
Asbestos management.
THE SERVICES WE OFFER
COVID-19
While the situation with the COVID-19 coronavirus pandemic is changing rapidly, find out how we can you provide your business with a COVID-19 Management Plan.
Learn More
Planning, prevention,
response, and recovery.
LEADING OCCUPATIONAL HYGIENISTS IN AUSTRALIA
RED OHMS Group provides leading HSEQ Consultancy Services in Australia to promote work place safety and health, and to ensure people go home not just in the same health that they arrived, but possibly in better health because of the solutions and help our occupational hygienists provide.
RED OHMS has five directors and currently has approximately 80 staff nationally.
Our leadership, technical staff, operations and capital support are all based in national offices in Perth, Sydney, Brisbane, Gold Coast, Darwin and Kalgoorlie.
We have worked with OHMS for over 2 years. We definitely appreciated their professionalism, pragmatic real world approach to the work they have undertaken with us, and moreover for our clients.
Absolutely wonderful experience with this business. Would highly recommend them.
Paul – Red OHMS Group is fantastic to work with. We booked our air health monitoring, a machine broke down, Paul returned the following week, didn't charge any extra. The report is clear and precise, everything we need to know, and complies with all Workplace Health and Safety regulations and reporting. Thanks Paul, see you in six months!
Good prompt professional service & easy to work with.
Paul was great. He was honest, reliable and provided us with an unbiased report full of fact. This is exactly what we were after. Thanks again Paul!
Your

premier

partner

in

health

and

safety

compliance.
We have a team of certified and experienced professionals in safety, hygiene, environment and training, onshore, offshore, local industry, interstate and international.
So whether it is the Department of Mines, Industry Regulation and Safety, NOPSEMA, Australian Standards, guidance notes or industry best practice; RED OHMS Hygiene has the knowledge, ability and network to be your premier partner in health and safety compliance.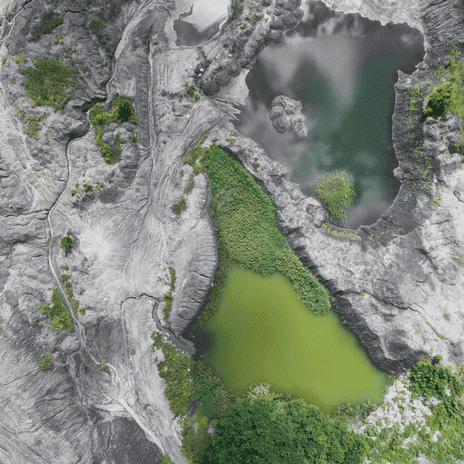 Occupational Hygienists - Work Place Safety and Health
With over 50 years of industry experience, RED OHMS Group provides clients with an integrated approach to quality Work Place Safety and Health management, focusing on risk assessment and regulatory compliance and support services.
Our Occupational Hygienists Put Safety First
We recognise each client has unique requirements within their industry, so our occupational hygienists provide comprehensive HSEQ consultancy solutions for asbestos abatement projects, occupational hygiene audits, water quality testing, manufacturing and emergency response planning. RED OHMS Group also delivers training courses for all levels of personnel, from entry-level to management.
Our team of professional hseq consultants can assist in identifying risks and develop effective ways for managing them, preventing injuries at work while avoiding hefty fines.
Our commitment to quality safety and compliance is absolute. Our goal is zero harm. We aim to be the leading risk management consultancy in WA, NSW, QLD and NT.
What is Work Place Health and Safety?
Work Place Health and Safety is a system of laws and regulations that promote safe, healthy and productive workplace compliance. Work Place Health and Safety legislation applies to all Australian work environments.
The primary purpose of health safety environment systems is to protect people from the risks of work-related injuries. Creating safe working conditions is a legal requirement. It's also critical to the long term success of any business. Our occupational hygienists provide Work Place Health and Safety auditing which can help to:
Reduce absenteeism
Create a positive culture
Reduce or avoid heavy compensation payouts
Ask About Our HSEQ Management Systems
While some workplace risks are common, others are specific to an industry or type of work. To know what risks exist, firms need to conduct a risk management assessment. This is where our HSEQ consultancy services come in. The auditor must ensure that any risks identified are either eliminated or minimised. Employers may need to hire an expert to advise on work place requirements and the best hseq management systems, systems and services for their business or projects.
How Does RED OHMS Group Improve Workplace Health and Safety?
RED OHMS develops and improves existing management procedures, including hseq, to help keep the work place safe and risk low. We do this via a range of services.
We deliver specific Occupational Hygiene Training Association (OHTA) approved courses and strategies in multiple fields – certification awarded.
OHMS Environment can help manage hazardous and polluting sites. We will monitor compliance, provide reports and assist in determining the most effective cleanup techniques and procedures.
OHMS HAZMAT is dedicated to educating and dealing with the dangers of asbestos contamination. We can assist in lowering both commercial and personal asbestos risk.
Our Certified Occupational Hygienists (COH) advise and assist organisations by delivering high quality comprehensive health and safety management systems, plans and training.
OHTA

Approved

training

provider

with

international

accreditation.
RED

OHMS

Commitment

to

Safety
We aim to participate in the wider safety, hygiene and environmental community at large, acting as a mentor for those wishing to enter these industries and will be zealous in our endeavour for continued improvement within ourselves and the greater health and environmental communities.
All
Environment
Hazmat
Hygiene
Our

people

are

our

greatest

assets
We will always aim to provide an environment that nurtures and supports a diverse, innovative, and inclusive culture, operate in a socially responsible way and continuously provide industry leading, risk based scientific solutions that support our clients.
We

are

Very

Happy

to

Get

Our

People's

Reviews.
"Working with several word press themes and templates the last years, I only can say this is the best in every level. I use it for my company and the reviews that I have already are all excellent."

"This is one of the BEST THEMES I have ever worked with. The extra bells and whistles added to it are amazing. Elementor features add extra flavor. The customer support is very responsive."

"Great theme, one of the best I have worked with in a while. Full featured and great support for the minor issues I had which were really my not being skilled/experienced enough."