Asbestos in construction of properties.
Due to the various physical properties that asbestos provided along with the relative cheap nature of utilising asbestos within building products, ensured that asbestos containing materials (ACMs) were heavily utilised in construction of properties.
Large commercial properties tend to include high rise hotels, office buildings and shopping centres.
Stand alone shopping units and department stores, property estates, data centres, retail units, petrol stations, automotive repairs, gyms, cinemas, storage facilities and warehouses are also examples that would fall into the commercial category.
In commercial properties there is almost a never ending list of items and materials in which you may find asbestos.
Externals of properties are often commonly found to have asbestos to the roofs, guttering, downpipes, columns, eaves, fascia's, walls, window infills, electrical switchboards and even cable pits. 
Internally every element that makes up the construction of the rooms and its fitments could also possibly be an asbestos containing material. Ceilings, walls and flooring are typically the easiest elements to identify. When you look a little closer at infill panels, ceiling hatches, paper backing to vinyl and bitumen adhesive to flooring start to become more apparent. Although industry experts are well versed in the fact bitumen pads to the underside of sinks may contain asbestos, this is generally met with surprise for anyone outside the industry. This should highlight the importance of engaging an expert like OHMS to undertake an assessment of your property.
OHMS strongly believe that education is key to the management of risks associated with ACMs which is why the 'Training' division of our business supplies awareness sessions to our clients. OHMS are also developing the British Occupational Hygiene Society's IP405 'Management of Asbestos in Buildings' to provide greater awareness to those that have the role and responsibility of managing ACMs within their assets.
Below is a short list of examples where asbestos containing materials may be identified within many properties that are commercially operated:
Cement sheeting both flat or corrugated used internally and externally;
Cement moulded products including roof capping and verges, support columns, decorative sheet (timber and brick effect), ceiling architrave and beading, flue pipes and flues, downpipes, guttering, hoppers, water tanks, underground pipes and cable pits;
Cement ceiling tiles both solid and perforated;
Walls throughout properties but prominent in wet areas such as bathrooms and kitchens including splashbacks and partitions to toilet cubicles;
Wall and floor coverings including vinyl tiles and sheeting, bitumen adhesive and paper backing;
Electrical switchboards, fuses, wire sheathing and gaskets, internal insulation to plant;
Textiles including asbestos ropes and fire blankets, flash guards to fuse boxes and seals to ovens and switchboards;
Sanitary incinerators;
Resin based products used in a broad range of electrical, thermal and acoustic applications;
Textured coatings and render to ceilings and external walls;
Plastic and paint products including epoxy paints;
Sealants, adhesives and fillers to expansion joints;
Friction products including gaskets and brake discs to lift motor rooms;
Fire retardants including sprayed coatings on walls and steel beams;
Loose fill insulation in wall and ceiling cavities;
Pipe lagging and insulation to boilers and hot water systems; and
Millboard forming ceilings or lining to air conditioning heater banks and hot water systems.
The above list details both friable and non-friable materials. Friable materials are considered higher risk due to the potential fibre release. 
When considering the risk of asbestos, the friability plays a large factor and its important to understand that some non-friable products may become friable in such circumstances as deterioration due to long term exposure to weather or chemicals.
Even friction and wear to such things as floor tiles can render a product in such poor condition, it may become friable. Heavy traffic areas such as back of house storage areas in retail outlets are a prominent example of this. Fire is also a key component that can turn non-friable items friable. It is important to consider occupancy and potential disturbance when conducting the risk assessment which is why OHMS have adopted and implemented a material and priority assessment algorithm to assist in providing a consistent approach to our management and recommendations.
Often, most commercial properties have undertaken some form of assessment to identify ACMs that are present as legislation dictates this as a health and safety requirement. This will usually have been completed in the form of a management (non-destructive) survey. If a management survey has been conducted there is no need to undertake another, however, a reinspection or reassessment of the material should be undertaken on a periodic basis as dictated under State or Territory specific legislation. This is often overlooked as legislative duties are deemed to have been met with the original assessment.
Commercial constraints also have an influence on these re-inspections as it is expected the same costs associated with the initial assessment will be incurred although this is not true if the original information has sufficient validity.
OHMS engage with property owners and management, facility managers overseeing portfolios or single properties and even tenants to determine the requirements. Elements such as the date of the last assessment are considered as this may have an impact on the quality of the assessment given industry training and understanding has improved over time. OHMS also take into account the period within the property lifecycle that the building is currently at, advising the appropriate type of survey for the given stage. For example, if the property is due for upgrades a refurbishment (or pre-demolition) survey would typically be recommended.
To complete the above, it is recommended you rely upon teams that include members who have experience but also qualifications such as the internationally recognised BOHS proficiency module IP402 'Surveying and Sampling for Asbestos in Buildings', which is provided by OHMS Training.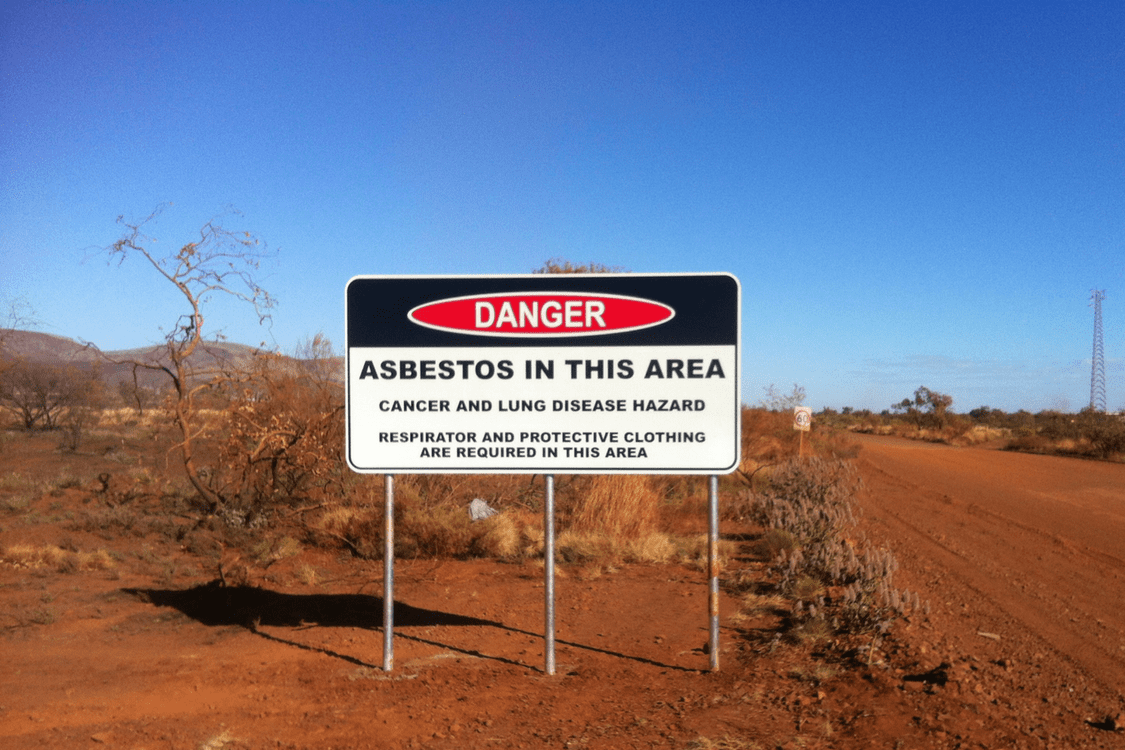 Common

Breach

of

Regulations

as

Identified

by

the

Regulators
Asbestos management is heavily regulated but still to date, duties are often overlooked, not necessarily through negligence but through a lack of understanding or misinterpretation.
OHMS assist our clients by undertaking a gap analysis to understand where, if any, gaps in the management of asbestos exist. Common breaches identified by the regulators include:
Asbestos Registers and asbestos management plans (AMP) have not been undertaken or implemented for the site;
Periodic reinspection to manage asbestos containing materials have not been undertaken;
Labelling of asbestos materials not being completed;
Contractor management and awareness training to workers not implemented.
Intrusive inspection prior to refurbishment or demolition has not been undertaken resulting in accidental exposure to unknown materials;
Poor remediation techniques and lack of sufficient controls implemented when undertaking asbestos removal;
Qualified assessors not being engaged to review asbestos removal work areas; and
Disposal of asbestos containing material not adhering to waste disposal guidelines (illegal dumping).
OHMS aim to provide guidance and assistance through partnership with our clients.
From the provision of an online portal housing all data in relation to asbestos and the client's assets to the development of technical scopes of work and competitive tendering when asbestos remediation is required.
This aids all our commercial clients with the peace of mind that the risk of exposure to asbestos is being managed to the highest standards.
OHMS

Commitment

to

Safety.
We aim to participate in the wider safety, hygiene and environmental community at large, acting as a mentor for those wishing to enter these industries and will be zealous in our endeavour for continued improvement within ourselves and the greater health and environmental communities.
"*" indicates required fields